Japan Train Journey - Okayama
July 27, 2023
I rolled into Okayama close to 11am and figured that I'd head straight for my hotel, a Dormy Inn. Dormy Inns are a frequently seen chain in Japan. It was too early to check in, but I figured that it would be a good idea to drop off my bags so that I could make my way to the Kibi Plain.
While I was walking to the hotel I took note of the bike lanes - while most cities in Japan are cycle-friendly, Okayama seemed to offer a little more than the rest.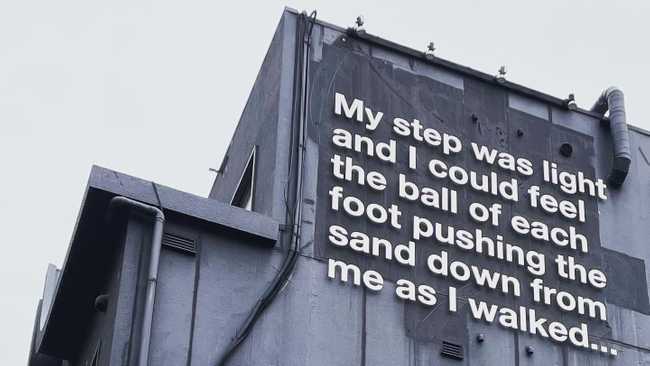 Building near Dormy Inn
The train to the Kibi Plain is an old-school commuter train, which seemed like a fitting way to head out to the countryside. Not too many other people were on the train at this time of the day, so it was a relaxing ride to the station next to the bicycle rental shop.
At the destination station I got a little confused when there was no way for me to scan my Japan Rail Pass, but after a couple of minutes I figured that it'd sort itself out in one way or another. I never had any trouble with my pass for the rest of the trip, so I was probably overthinking it.
Renting the bike was pretty easy - the people running the shop showed me some pictures of where I should turn on the route. There was a language barrier between us, with my Japanese being awful and their English limited, but all in all it was an easy transaction and I was able to get on my way without being worried that I'd get incredibly lost.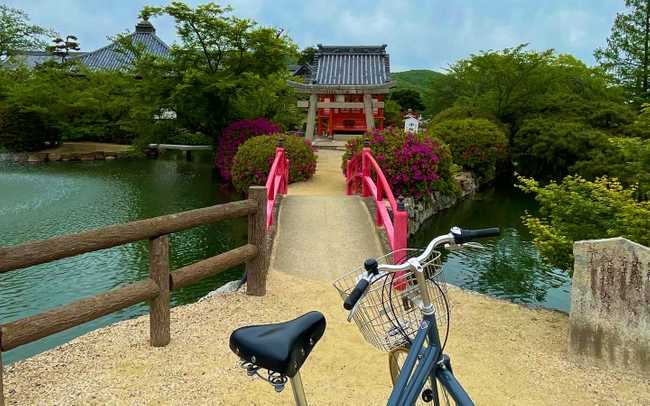 Temple on the Kibi Plain
The bike was an old three-speed and had barely functional brakes, but it got me on my way. It was great to get out of the city and the away from the hustle and bustle of the train stations. For the first time in days I went several minutes without seeing another person.
The countryside was covered in farmers' fields, old burial mounds, groups of houses, and the occasional temple. There was signage scattered throughout the route that told the story of Momotaro, the peach boy, and his legendary fight with an ogre.
Once I finished up the ride I gladly accepted a candy from the worker at the bike shop near my destination station. I was glad that I spent my day cycling across the plain - it let me get closer to the countryside that I had been seeing from the Shinkansen. The train back to Okayama was busier than the one I had taken to the plain since it was getting closer to the late afternoon. A mix of students and workers filled the train.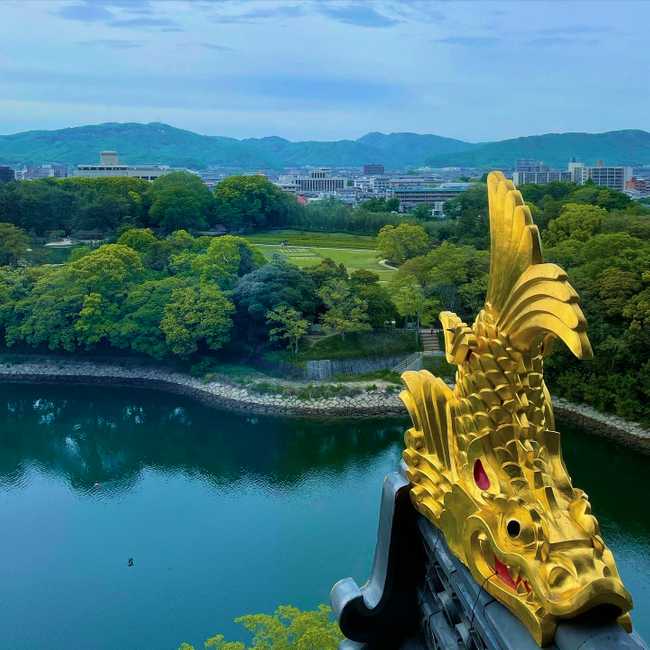 View from the top of Okayama Castle
When I got back to Okayama I figured that I had just enough time to visit Okayama Castle and Korakuen Garden before they closed. When I was making my way to the hotel earlier in the day, an older businessman stopped me and we talked for a while. He'd traveled around North America a fair bit and let me know that Korakuen Garden was a lot like the Butchart Gardens in Victoria. I was interested to see how Korakuen compared to Butchart. I jumped on one of the trams and rode it towards the castle.
Okayama Castle looked a lot cooler on the outside than on the inside – despite a few neat old swords, guns, and armor it was a pretty boring museum. The inside was incredibly slick and modern - there wasn't much to indicate what the castle would have been like on the inside when it was in its prime.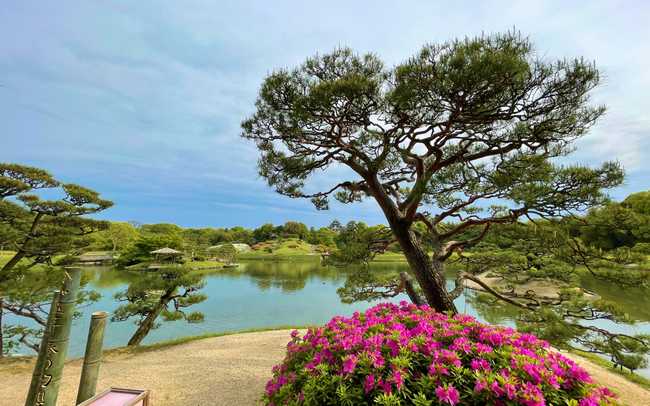 Kourakoen Gardens
When you buy a pass for the castle it can be paired with a ticket for the Kourakoen Gardens, so I did that. I walked across the very busy bridge to the gardens and was moderately impressed with what was there. The grounds were very well kept and the gardens were well spread out, making for a good walk – but to me a garden is a garden. There were a bunch of cranes there, so that was cool to see. Especially when they all started crying out - it reminded me of the Beacon Hill peacocks.
I figured it was time for me to check in at my hotel, so I headed in that direction. On the way I stopped at a cat cafe called Luana. The cats wanted nothing to do with me, but they were very cute and it was nice to lay around with some kitties after a long day of wandering around.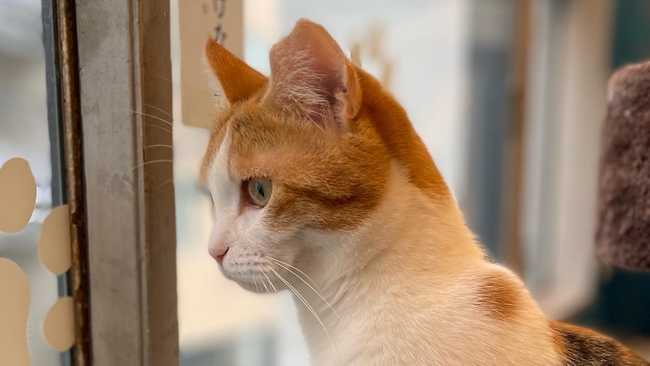 One of the many cats at Luana that ignored me
After I checked into the room I went to a Coco Curry House for dinner as I read on HappyCow that they had a vegetarian curry option. For fast food curry it was pretty good! Once that was done I figured I wanted to check out some of the nightlife, as the city seemed to have quite a few bars close to where I was staying.
The first one I went to was a basement bar where it was just a single host. He didn't speak English and I don't speak Japanese very well, so we stumbled through some sentences before resorting to machine translation. He seemed like a nice guy, but I didn't want to chat that much, so I left after having two drinks.
Next up I went to a music/rock bar that was well reviewed on Google Maps. It was called 11 The Rock and had a good atmosphere to it - a lot of their music sounded like Japanese Blink 182. I'd never heard much in the way of Japanese pop-punk before, so that was fun to listen to.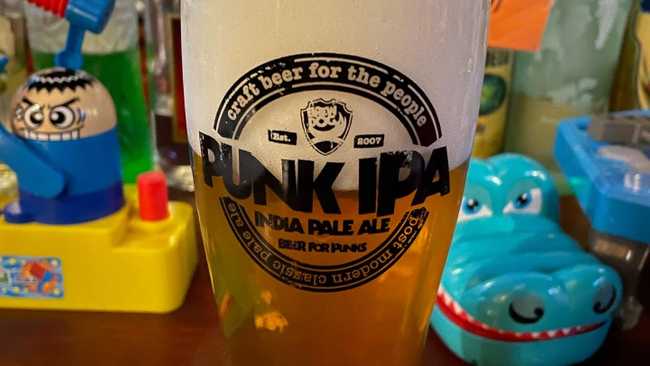 Beer at 11 The Rock
I figured it was time to turn in, so I went back to the hotel turned in for the night. Kobe was my next destination, and I was going to be staying in a hotel with a view of the Akashi Kaikyo Bridge - one of the longest bridges in Japan.
---